New research is claiming a genetic overlap between autism, bipolar disorder and schizophrenia.
In a study featured in the journal JAMA Psychiatry, scientists from the Johns Hopkins School of Medicine, the Cold Spring Harbor Laboratory and the University of Iowa examined a link between some of the most well-known mental conditions.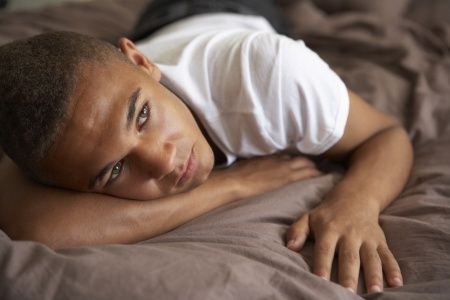 They found that many mental conditions have the same genetic roots as those identified in people with autism and those with bipolar disorder.
Bipolar disorder traits identified in ASD
Studies have previously suggested that bipolar disorder may be relatively common in children and adults with autism. Bipolar traits have been identified in the ASD population such as elevated mood, depression, irritability, talking excessively, sleep disturbance, distractibility and proneness to accidents.
Scientists have identified bipolar disorder as a highly heritable mental condition, but have yet to identify any specific genetic factors that could lead to its development.
Rare genetic variations
In the new study, researchers focused their attention on the rare genetic variations associated with bipolar disorder in eight families that had a history of the mental condition.
Using a cutting-edge procedure known as exome sequencing, they were able to identify 84 rare variants in 82 individual genes. The variations they found were also known to cause damage to certain proteins.
Genes shared with other psychiatric conditions
Of the 82 genes that the team discovered, 19 were shown to be in greater proportions among patients with bipolar disorder compared to those in the control group. Crucially, after considering the 19 individual genes as a group, the researchers found that some of these genes were also associated with other conditions, such as schizophrenia and autism.
Professor James Potash, co-author of the study, said the findings were not strong enough for his researchers to say that they had identified the genetic factors of bipolar disorder. However, the evidence was strong enough to convince them to continue their analysis of these genes as possible contributors to the mental condition.
Potash and the team believe that through the help of such studies scientists will be able to pinpoint the specific genes and variations involved in the development of bipolar disorder. This could lead to the formulation of new treatments that could effectively help individuals who suffer from what can be a debilitating condition.
Published: 7 May 2016