More than 3,800 children in the UK with special educational needs have been left waiting for the plan that is supposed to help them move from primary to secondary school this September.
The delays are set to cause confusion and distress for SEN children. Meanwhile, councils could face a judicial review over the shortfall.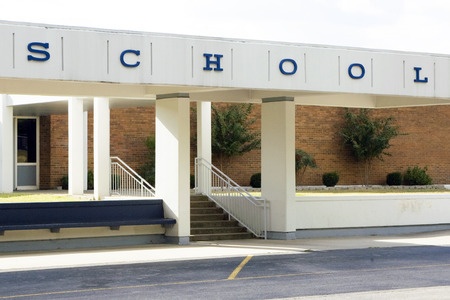 The legal deadline for local authorities to have produced a final transition Education, Health and Care (EHC) plan for children with special educational needs was 15 February 2016. But, according to official figures obtained by specialist education lawyers at Simpson Millar, 111 local authorities missed the deadline for a staggering 3,812 children.
"Local authorities have a legal duty to carry out a Transition Review and an Education, Health and Care needs assessment for children with a Statement of Special Educational Needs who will be moving into secondary school this September," said Thomas Mitchell, a specialist education solicitor at Simpson Millar.
'The deadline was crucial'
"The February deadline was crucial for parents who need time to prepare their children for the transition, and for those who wish to appeal the provision or placement set out in the plan. The fact that so many local authorities have been unable to meet the deadline is quite concerning and hugely upsetting for parents."
Mitchell pointed out that the deadline was introduced to make sure that parents and teachers had enough time to prepare a sensible transition for children who otherwise risk getting a poor start in secondary school.
"The draft plan should have been ready a minimum of four weeks before the final deadline so that parents had enough time to review it and provide important feedback," Mitchell said. "Without knowing where their child will attend secondary school, parents can't begin the planning and handover process, which is absolutely vital."
'Thousands face stressful, overwhelming school transition'
In his view: "Thousands of children with special educational needs now face a stressful, poorly managed and hugely overwhelming transition from primary to secondary school. The local authorities that have failed to meet the deadline could all face a judicial review."
Being included in organised induction activities before the summer holidays is essential for children with special educational needs – some of whom need additional time and support to cope with major life changes.
'Parents are right to be anxious'
"The parents of these 3,800 children are right to be anxious; they don't know where their child will be going to school and which provision will be available. Many are worried that their child will miss the crucial introduction period, and that there won't be enough time for a proper handover between current and future teachers."
According to Mitchell, most appeals are successful in securing better provision or support for children, but the process takes time. He said: "Parents who might wish to appeal their child's transition plan are now at real risk of running out of time. These plans must be provided urgently and the local authorities that missed the deadline should be asked to explain how they plan to do better next year."
Transferring from a Statement to an Education, Health and Care Plan: how it works
The local authority will gather information and advice about the child's needs, the provision needed to support those needs and the expected outcomes.
Advice and information will be sought from the parents, the child and their school, an educational psychologist and other professionals.
A dedicated Transition Review meeting should take place, to which the parents are invited to attend. If the conclusion of the assessment is that an Education Health and Care Plan is required, then the local authority must produce one and give the parents a minimum of 15 days to review and comment on it.
Parents can request whether they want their child to attend a mainstream or special school, and name their preferred choice. Afterwards, the local authority will consult with the school in question and then issue a final plan.
Parents are allowed to launch an appeal to the tribunal if they disagree with the description of their child's special educational needs, the special educational provision, or the placement.
Published: 6 May 2016