Business leaders have backed a call for the UK's Prime Minister to deliver on his promise to transform the workplace for disabled people.
The business leaders have writen an open letter to Boris Johnson. They urge him to deliver an ambitious and transformative disability plan for the workplace. The plan, they say, should ensure all disabled people are able to realise their potential.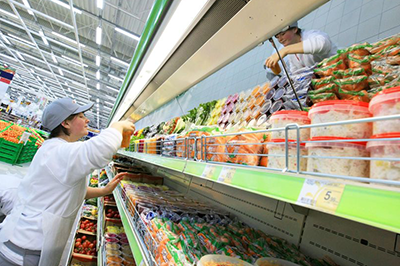 The leaders are Nick Read, chief executive of the Post Office; Peter Harrison, chief executive of asset management firm Schroders; and Matthew Layton, global managing partner of law firm Clifford Chance.
Centre for Social Justice supports workplace plan
The letter has the  support of the CSJ Disability Commission, an independent body.
CSJ is about to publish Now Is The Time, a report designed to feed into the Prime Minister's National Strategy for Disabled People.
Chair of the CSJ is Kevin Shinkwin, a disabled Conservative member of the House of Lords. The organisation comprises disabled and non-disabled members from the business, disability and parliamentary world.
Call to address employment disadvantage
The Commission's report argues that a central feature of the Government's National Strategy must be the inclusion of robust measures focused on improving disabled people's employment prospects.
It argues that until employment disadvantage is addressed, disabled people will continue to face social exclusion, financial hardship, and reduced well-being.
'Now is the time for action'
Lord Shinkwin described the National Strategy as "a once-in-a-generation opportunity".
He added: "It is vital that we seize it and chart a new course that is more than just warm words. Now is the time for action."
In their letter, business leader signatories say "disabled people have waited long enough and now is the time for action". They urge the Prime Minister to show he has given careful consideration to the Commission's recommendations.
'Disabled people feel we're going backwards'
Tanni, Baroness Grey-Thompson DBE, is a gold medal-winning former Paralympian and a Commissioner. She said: "Despite the very welcome improvements in legislation since the Disability Discrimination Act, the experience of the last 25 years shows that laws on their own aren't enough."
She added: "The political will to enforce them is crucial. Right now, disabled people feel that we're going backwards. That's why we really need the PM to keep his promise of a transformative strategy and drive change from the front."
Calls to improve employment opportunities for disabled people are especially relevant now. Data reveals they have suffered disproportionately during the pandemic – in physical health, mental health, and economically – compared to non-disabled people.
Related:
Published: 26 March 2021