Sleep problems in autism may have a genetic basis, a new study suggests.
Student researcher Rackeb Tesfaye, of McGill University in Montreal, Canada, studied records taking in 15,461 people.
She looked at circadian genes. These involve people's circadian rhythm, or circadian cycle, which is a natural process that regulates sleeping and waking patterns. It repeats roughly every 24 hours.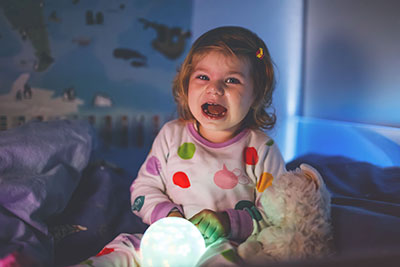 Tesfaye found that abnormalities, or missing or duplicated sections in the circadian genes, were "overrepresented" in those with autism.
She also found that insomnia-risk genes with deleted sections were "associated" with autism.
Abnormalities in genes
Tesfaye found abnormalities in circadian and insomnia-risk genes had a stronger connection to autism than mutations in other genes.
Although the study identified links between sleep-risk genes and autism, it could not show how these links impacted rest.
Tesfaye found that circadian genes did not impact the time spent sleeping or insomnia in people with autism.
And though circadian and insomnia-risk genes with missing or duplicated DNA increase the likelihood of autism, there were "little to no observable impacts on sleep disturbances".
Melatonin levels different
In a statement, Tesfaye wrote that levels of the sleep hormone melatonin have been found to be different in people with autism.
She added: "Emerging evidence from randomised control trials indicate supplemental melatonin can ameliorate sleep problems in autistic youth."
The biomedical charity Thinking Autism said Tesfaye's study has a "number of limitations".
But the charity added that these shortcomings do not "derogate from the fact that sleep issues can have a very negative impact on the health and quality of life for many individuals with autism and their families".
The charity said it wants a "specialist clinic" to be set up to address health issues linked to autism. These issues include sleep problems, epilepsy, gut issues and immune system and metabolic disorders.
Related:
Published: 2 November 2022