Government school inspectors who oversee the education of children with special educational needs are often not trained to do the job, according to a UK think tank.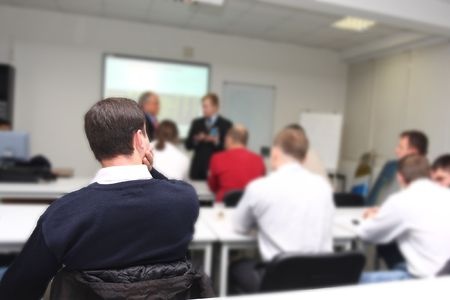 The Policy Exchange claims that many inspectors are employed part-time by private firms and lack experience of special needs training. It now wants inspectors to be made to pass an accreditation exam before entering schools.
Ofsted, the Government body that has the task of running inspections in schools in England, is understood to be studying the report's recommendations.
Entitled 'Watching the Watchmen' and compiled with responses from 300 head teachers, the report makes far-reaching recommendations. It suggests that Ofsted reduce, or abolish altogether, the number of inspectors recruited from private companies.
The Policy Exchange said: "Many inspectors lack the necessary skills, especially the ability to analyse data."  This low standard of inspection "leads to schools taking the lowest common denominator approach and making decisions on what Ofsted will understand, not necessarily what is in the best interests of the school."
It calls on future Ofsted inspectors to have relevant and recent teaching experience in the types of schools they are assessing.
The report also wants lesson observations that normally last less than 20 minutes to be ditched in all routine school inspections. The report's authors say that observing lessons during an inspection is unreliable. They state: "Research suggests that there is a fifty-fifty chance that the lesson observation does not tally with the actual progress made by pupils in the class."
Published: 18 March 2014