Nearly one in three families of children with special needs in South Gloucestershire has not been receiving 'vital' respite support.
That's the finding of the Local Government and Social Care Ombudsman.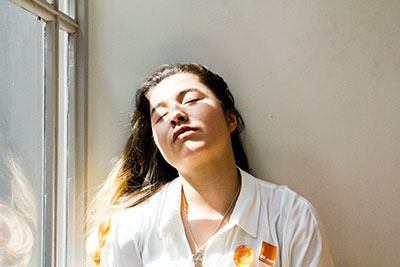 South Gloucestershire Council admitted to the Ombudsman during an earlier investigation that it struggled to find respite care for children in its area.
Further 29 families affected
The Ombudsman opened a fresh enquiry. When pushed, the council admitted a further 29 families who were entitled to respite care were either not receiving some of their entitlement – or none at all.
The families affected have agreed to support packages. These range from a few hours a week, with more in school holidays, to several hours of two-to-one support a week.
Some include weekly or several overnight stays each month at a respite centre.
One child had an assessment that they needed a 52-week residential placement. Instead, the child was living at home with limited support.
Respite care allows families of children and young people with specific needs to take a break from their caring responsibilities.
Failure 'can cause significant difficulties and distress'
Paul Najsarek is the Local Government and Social Care Ombudsman. He said the failure to provide the agreed support packages in full can cause significant difficulties and distress. This could affect the children and young people and their families, who were likely to struggle to cope without it.
Najsarek said: "For too long, families in South Gloucestershire have been struggling without the vital respite support they need, and the indications we have from the council suggest for many there is no sign of this improving in the near future.
"While we recognise the difficulties the council is having finding appropriate support locally, it should not have taken a complaint to us to spur them into more effective action. Statutory guidance is clear – if a council is satisfied it is necessary to provide support services, then it must provide them, and have the provision in place to do so.
"I am pleased the council is working towards improving its breadth of provision and hope the rigorous local oversight it has now agreed to implement will ensure this work is not allowed to drift."
The council has agreed to apologise to all the families affected.
Related:
Published: 12 November 2023. Image by Stacey Koenitz on Unsplash