Parents are highlighting the inadequacy of the UK's mental health service by starting online petitions to force professionals to provide better care for their loved ones.
Described in 2014 as 'not fit for purpose' by Norman Lamb, the then-health minister, the dire service has gained public attention with the high-profile case of Matthew Garnett (pictured left). An online petition on his behalf summoned the support of 300,000 people in just four weeks via Change.org.
The 15-year-old, who has autism, was being held against his and his family's wishes in a psychiatric unit in Woking, Surrey, for more than six months.
Thanks to the petition, the family had the chance to raise Matthew's case with Alistair Burt, the minister for social care. Matthew is now being moved to St Andrew's Healthcare in Northampton, which specialises in treating autism.
Isabelle Garnett, Matthew's mother, said: "Never in my dreams did I imagine 300,000 people would sign it or that I would be on television talking about what is happening to my family."
Tianze Ni
The fight goes on for other families, such as the parents of 17-year-old Tianze Ni (pictured right). He was moved to a secure hospital in Middlesborough, 200 miles from his home in Scotland. The family say that he has deteriorated since the move.
Tianze's parents had to sell their home to be close to their son, who wants to leave the hospital.
His mother Nina, who has gained the support of more than 40,000 people on Change.org, said: "What inhuman treatment we receive in this so-called civilised country."
Click here to see his mother's petition.
Eddie Hanlon
Adele Hanlon, mum to Eddie, 13, who has autism, has also had to turn to the petition website.
Nearly 25,000 people have supported her family in their quest to free Eddie (pictured right), who is being detained under the mental health act in Newcastle, 600 miles from his home in Bristol.
Adele's petition can be seen by clicking here.
Jack Smith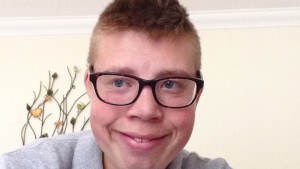 Another mother, Yvonne Smith, said that her son Jack, 19, who has autism and ADHD, has been failed by Gloucestershire County Council for the past three years.
She is hoping that the 16,000 people who have signed her petition on Change.org so far will enforce a care package at home for Jack (pictured right), who has been sectioned under the mental health act.
Yvonne's petition can be seen by clicking here.
Stephen Andrade-Martinez
Currently, more than 28,000 people have signed the Change.org petition to stop the family of Stephen Andrade-Martinez (pictured right) from having to travel from their family home in London every weekend to a unit in Northampton to visit him.
Stephen, who has autism and finds it difficult to communicate, is being kept under the mental health act at a psychiatric unit.
The local authority is now considering a move to Colchester.
The petition can be seen by clicking here.
Robert Stillman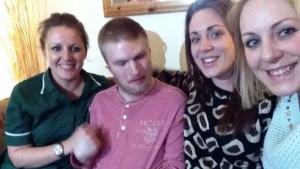 The list of petitions goes on. It includes the family of Robert Stillman (pictured right), an adult with autism. He has gained more than 22,000 supporters on the petition website to force Bromley Council to provide him with somewhere to live close to his family.
Robert has been sectioned in a high-security mental hospital in Stoke-on-Trent, which is a nine-hour round trip from his family home.
The petition can be seen by clicking here.
Published: 23 March 2016