The British Labour Party is distancing itself from one of its MP's attempts to follow the Australian government and get tough on parents who do not give their children the MMR jab.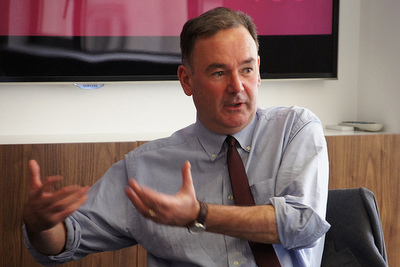 Jon Cruddas MP (pictured) has suggested that families will have to prove their child's vaccination schedule is up to date to qualify for benefits. Such a move would follow the lead of Australia's former Labour prime minister Kevin Rudd, who introduced a mandatory vaccination policy earlier this year.
A spokesperson for the Labour Party confirmed to Autism Eye that the proposal floated by Cruddas is "not part of the policy review". Cruddas is currently co-ordinator of the Labour Party's policy review.
Conservative MP Sarah Wollaston, a former GP, branded the move a "jab tax".  Wollaston, who has herself campaigned to increase MMR uptake, used Twitter to relay her view that  "a jab tax would undermine informed consent".
Gillian Loughran, editor of Autism Eye, warned that any attempt by ministers to cut benefits if parents fail to give their children the MMR vaccine ­— administered to prevent of measles, mumps and rubella — would have serious consequences for  families and children in the autism community.
She said: "There appears to be low vaccine uptake among families impacted by autism and ministers need to be aware of the detrimental effect that cutting benefits would have on these families, who have caring duties."
The MMR vaccine is given to children on the NHS in two doses, the first at 12-15 months and the second as a 'booster' when the child attends school between three and five years of age.
Australian prime minister Kevin Rudd, when in power this summer, announced that people who did not immunize their child would be denied some benefits. The aim was to boost vaccination rates in the country for diseases such as whooping cough and measles. Exemptions were granted only on religious or medical grounds.
Image of Jon Cruddas MP courtesy of CiceroComms.
Published: 23 September 2013