Britain's High Court has quashed the finding of professional misconduct against one of the doctors in the MMR autism controversy.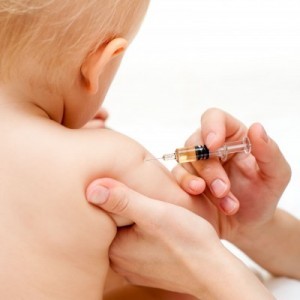 Professor John Walker-Smith took his case to the High Court in a bid to clear his name after regulator the General Medical Council (GMC) struck the professor off the medical register for his role in controversial research that linked the MMR to autism.
The Professor's clinical role focused on the treatment of sick children at London's Royal Free Hospital. His academic work included collaborating in research with Dr Andrew Wakefield, lead author of the controversial paper that drew a link between the MMR, bowel disease and the development of autism in young children. The research hit the headlines in 1998 when it was published in the leading medical journal, The Lancet.
Mr Justice Mitting, sitting at London's High Court, called for reform of the GMC's disciplinary hearings, which had found Professor Walker-Smith and Dr Andrew Wakefield guilty of gross misconduct over the research. Both were struck off the medical register in May 2010.
The judge ruled the GMC's decision "cannot stand" and called for changes in the way its fitness-to-practice panel hearings are conducted in future. Referring to the GMC's handling of the eminent professor's case, the judge said: "It would be a misfortune if this were to happen again."
Thanking friends and supporters, including parents of former patients, Professor Walker-Smith said he was relieved the matter is now over. He said: "I will never forget the support I have received and I am truly grateful for it."  He said he now wanted to enjoy his retirement with his family.
Mr Justice Mitting said the conclusion reached by the GMC's fitness-to-practice panel had "inadequate and superficial reasoning and, in a number of instances, a wrong conclusion".
Professor Walker-Smith took his appeal to the High Court following the GMC's unwavering defence of its decision against him. The GMC defended the decision at a recent hearing as "just and fair – not wrong", according to Joanna Glynn QC, appearing for the GMC.
She said at the time: "In spite of inadequate reasons it is quite clear on overwhelming evidence that the charges are made out."
But Mr Justice Mitting disagreed, saying the misconduct finding and the striking-off of the professor "are both quashed".
Nial Dickson, chief executive of the GMC, said reforms to disciplinary hearings were under consideration and that the Council would "study the detailed judgment carefully to see what lessons we can learn from this complex case as we continue to reform our fitness to practice work."
In announcing the ruling, Justice Mitting made it clear that the judgment was the end of the case and that the GMC did not intend to appeal.
Published: 7 March 2012