Autistic teens suffer from more health problems in adulthood, new research shows.
Neurology professor Dr Beth Ann Malow, of Vanderbilt University Medical Center in Nashville, led the research.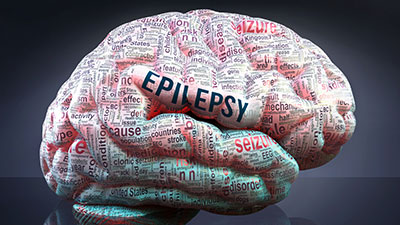 Her team found that autistic adults have increased rates of nearly all medical and psychiatric conditions.
Common conditions
The number of common medical and psychiatric problems got worse as autistic adolescents became adults, the researchers found.
The most common conditions across the ages were obesity, neurological disorders such as epilepsy, anxiety, and attention deficit hyperactivity disorder (ADHD).
Diagnostic overshadowing
Anita Kugelstadt chairs biomedical charity Thinking Autism and has a 20-year-old autistic son.
She said the high rate of health problems among children and adults on the autism spectrum is "at least in part the result of diagnostic overshadowing".
This happens when other health problems are simply attributed to the person's autism. It means the health problems don't receive the treatment they should.
Kugelstadt said the hundreds of families the charity supports "report this happening consistently".
Obesity rises to 34 per cent
The researchers looked at the medical records of 1,418 autistic youngsters and 6,029 neurotypical peers in San Francisco and Sacramento.
They found that almost 14 per cent of autistic 14-year-olds were obese. Meanwhile, 8 per cent had ADHD, over  7 per cent had neurological disorders, and almost 7 per cent struggled with anxiety.
By the age of 22, the proportions rose to almost 34 per cent for obesity, nearly 25 per cent for ADHD, 33 per cent for neurological disorders and 26 per cent for anxiety.
In contrast, by the age of 22 nearly 21 per cent of neurotypical youngsters were obese, almost 27 per cent had neurological disorders, almost 12 per cent had anxiety and just over 1 per cent had ADHD.
Call for health education
The researchers called for health education for autistic youngsters, along with screening for medical and psychiatric conditions, in order to prevent poor health in adulthood.
Treating Autism is hosting a conference in London between 6 and 8 October, focusing on medical problems linked to autism. Click here for more information about it.
Malow and her team published their findings in the journal Autism Research.
Related:
Published: 22 August 2023