In a landmark court case, a father has succeeded in getting secrecy laws lifted over his fight with his local council for the care of his autistic son.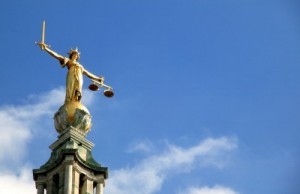 Mark Neary, 51, has fought to have his son Steven, 20, returned to his West London home. In 2009 Steven was taken into care after Mark approached the London Borough of Hillingdon for his regular respite while he recovered from flu, a decision he now "bitterly regrets".
In what is believed to be a UK first, Justice Peter Jackson has forced a secret court to open its doors after agreeing to make public the full story of the case at the Court of Protection hearings.
The decision follows an application by barrister Guy Vassall-Adams, representing media companies including the BBC, The Independent, Guardian News & Media, Times Newspapers and the Press Association.
After Mark handed Steven to Hillingdon Council officials for respite care, they labelled his autistic son as 'challenging' and said he was a danger to the public. Mark said Steven's behaviours were the result of anxiety at being taken away from his family.
Steven was supposed to stay in the council's 'positive behaviour' unit for just three days, but officials took him in permanently, allowing him only to make short visits to the family home and banning any overnight stays.
Steven was returned home to the care of his father only after an interim order was made in December 2010. Now the Court of Protection must decide whether Hillingdon acted lawfully in not allowing Steven to return to his home in the first place. The court will also consider future welfare arrangements, including where Steven should live.
Judge Jackson agreed to the application for journalists to attend the Court of Protection hearings in the case of Neary versus Hillingdon Council, thereby exposing to full public view Steven's case and the names of the parties involved. The care system itself could now come under public scrutiny.
The Court of Protection, established in 2007, has the power to make 'Deprivation of Liberty' orders for people staying in hospitals or in local authority care. These orders can apply to people aged 18 and above who suffer from a mental disorder or disability of the mind, such as dementia or a profound learning disability.
Published: 2 March 2011