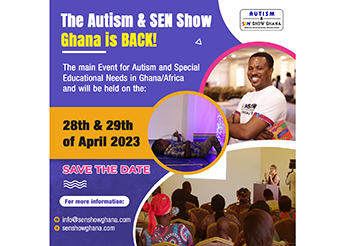 Autism & SEN Show
Ghana
The Autism and SEN Show is one of Ghana's most inclusive events, focusing on training and providing up-to-date information on autism, learning disabilities and other special needs.
The event includes workshops, exhibitions, professional speakers, training, a multi-sensory area and educational resources.
Explore resources not available in Ghana, and get help, advice and support.