Concerns have been raised about the care of people in residential provision run by leading autism charities, The UK's National Autistic Society and the Irish Society for Autism.
Just days after police confirmed they were investigating The National Autistic Society (NAS)-run Somerset Court after concerns were raised about residents' welfare, families in Ireland have learned that a cluster of autism provision has now been taken out of the control of the Irish Society for Autism (ISA). The ISA's residential units have been placed into the hands of the country's health watchdog following concerns about residents' wellbeing.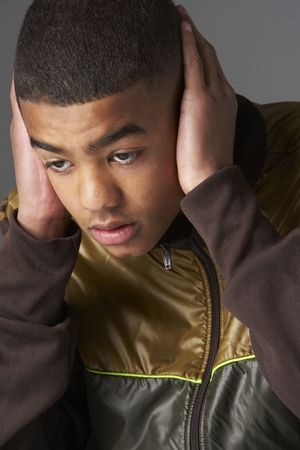 Flagged up by Care Quality Commission
The NAS investigation centres on Mendip House, part of Somerset Court and a complex where it has been alleged that bullying is an issue.
This provision, near Burnham-on-Sea in Somerset, was flagged up by the Care Quality Commission in 2014 for "inconsistent practice and failures to take appropriate action relating to best interests decisions".
The NAS said it is working closely with Avon and Somerset Police, who confirmed they are still investigating concerns raised at Somerset Court, which was the first specialist centre in the UK for people with autism.
This is the second time failings have been uncovered in a provision run by the NAS. In 2013 the Care Quality Commission discovered failings in a surprise visit to the NAS's Orchard House, an accommodation block at Broomhayes School in Devon.
Designed for students aged 16 and older, the school was found to use excessive use of seclusion and restraint, vague care plans and poor reporting procedures.
Damning list of failings
In Ireland, control of homes run by the ISA have now been taken over by the Health Information and Quality Authority after a damning list of failings were uncovered suggesting the homes were run unsafely and chaotically.
Concerns about drugs being used as 'chemical restraints' to quieten patients, residents leaving the homes unnoticed and reports of residents self-harming were raised, along with reports of poor management and badly trained staff. The homes, which house 47 residents, are Cluain Farm, Kinnegad, Co Westmeath; Dunfirth Farm, Johnstownbridge in Co Kildare; and Sarshill House, Kilmore in Co Wexford.
There were signs of management not taking inspectors' concerns seriously. For instance, when Cluain Farm, which housed eight residents, had an unannounced inspection in January inspectors found "continued significant and sustained non-compliances".
Concerns about residents leaving the premises without staff knowing lead to inspectors telling staff to install an electric gate, but their response was to ask a parent of a resident to pay for it.
Published: 13 July 2016