B Squared
3 Meadows Business Park, Blackwater, Hampshire, GU17 9AB
Tel: 01252 870 133
Email: hello@bsquared.co.uk
Website: www.bsquared.co.uk
The B Squared team is passionate about showing even the smallest steps of progress made by pupils with SEND. Schools have trusted B Squared for over 20 years. Our software solutions for assessment and evidence management are used by over 3,000 schools to track pupil progress.
Our Connecting Steps assessment software can be used to assess and analyse progress across a wide range of curriculums.
These include: SEND, EYFS, all Primary National Curriculum subjects, Welsh Foundation and KS2 curriculums, and Scottish pre-early level milestones to fourth level.
We also have a Post 16 KS4+ framework that tracks progress towards being fully independent – covering functional skills, life skills and employability skills.
Connecting Steps works differently to other assessment systems. Instead of teachers giving a level at the end of each year, the focus is on continuous assessment to help pupils achieve their full potential.
It's designed to make assessment and tracking progress easier, free up teaching time and simplify reporting for senior leaders.
---
Within Connecting Steps, our Autism Progress framework has been created to give education and care professionals a universal language to describe, discuss and address the unique challenges faced by individuals with autism. It can be used to profile individuals on the autism spectrum, with targeted support strategies tailored to each individual's developmental stage.
This profiling tool is designed for use across a wide range of settings and disciplines – from the classroom to residential and adult care – each of which have very different needs. It has been developed by B Squared, in collaboration with experts from three leading charities – Autism Wessex, Scottish Autism and the North East Autism Society. Experienced Special Educational Needs teachers, Speech and Language Therapists and Occupational Therapists have helped create the content.
Find out more on the Autism Progress website
---
Evisense, our evidence management software, makes it easy to capture photo and video evidence of learning and share it with parents securely. It helps demonstrate progress by really bringing a child's achievements to life, making it easier for parents to engage with their child's learning. Designed with unsurpassed safeguarding features, schools can be confident that all pupil information is secure.
Sign up for a FREE 30-day trial for your school on the Evisense website
B Squared has also created a number of initiatives to help the education sector get the high quality CPD its teachers need.
---
The number 1 podcast for special educational needs, SENDcast is a new way to hear first hand, real life experiences from SEND experts.
Launched early 2020, this weekly podcast was created for teachers, SENCOs, leaders and parents.
Its aim is to help you keep up-to-date with policy changes, best practice, and to improve your knowledge around SEND.
Find out more at www.thesendcast.com
---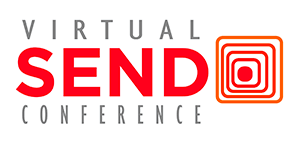 The Virtual SEND Conference is a 21st-century solution. Designed to support schools and professionals, it is both affordable and easily accessible without reducing quality. It's a real conference with a big difference… you attend it online from where you are!
We have the best speakers from across the country talking about a range of topics related to special educational needs. Then we build a schedule that has something for every school and setting.
Each conference can be accessed on the day or at anytime after. You never have to miss a conference again.
Find out more at www.trainingforeducation.com/virtualsendconference
---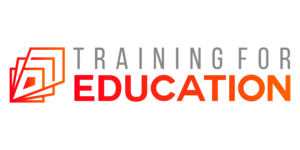 Training for Education is a new way for schools to access CPD across a range of areas including school improvement, leadership and special educational needs and disability (SEND). Instead of accessing individual webinars, Training for Education provides schools with in-depth content that schools can access forever, building a library of CPD they can access in the future.
Find out more at www.trainingforeducation.com