Gretton School, an autism specialist provision in Cambridge for learners aged 5 – 19 years, had an Ofsted visit in April for their fabulous residential provision. The boarding team had three days of intense inspection, with staff and students also being asked for their thoughts on the school.
'You made me feel like I belong'
"From the start you welcomed me with open arms and made me feel like I belong in a world that is confusing and overwhelming most of the time. You have changed my life and the way I view the world. I feel listened to and seen at Gretton. I have never experienced that feeling before." – One student commented about the Head of Care, Ms Nelson.
Parents/carers were also asked to share their views: "Gretton school has been an absolutely positive experience for my child, who spent two years out of mainstream education. I feel that there are tremendous improvements being made socially as well as educationally."
The accommodation comprises a number of warm and welcoming houses on site, providing single bedrooms, spacious communal living areas, a dining room and a well-equipped kitchen.
Just as you would find at home, the houses each have an outdoor space and the boarding students can also make use of the grounds around the school, the football field and the playground equipment.
Students are supported and encouraged to personalise their bedrooms and participate in the day-to-day running of the homes, preparing them for independent living. These tasks include preparing meals, washing up, doing their laundry and learning how to budget for food.
Impact of boarding on education
An enhanced benefit of the Boarding Provision is the increased punctuality and attendance of the students.
Support with Homework, Revision and Completion of school-related tasks if appropriate.
Continuation of Individual Education Plan and Individual Behaviour Plan targets through a Waking Day Curriculum.
Continued support with communication, social development and self-regulation.
Mrs Elkins, the Headteacher, gathered the entire staff team to share the wonderful news from the inspection once the outcome was received. The team were thrilled to hear that Ms Nelson, Head of Care, and Mr Hunt, Assistant Head of Care, achieved an incredible 'Outstanding' result for their residential setting.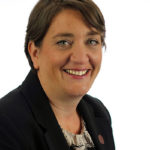 "The team delivers outstanding levels of care across both residential and the school; to have this formally recognised is wonderful. Congratulations to all the staff who work in boarding, and a special well done to Ms Nelson and Mr Hunt for all your hard work in ensuring an Outstanding Outcome!" – Mrs Elkins, Headteacher
The report is available to view on our website and can also be found via the Ofsted website.
Ofsted found that:
"During nationally enforced lockdowns, a time when schools were closing their doors to children, this school opened its doors wider."
"The residential manager has exceptional leadership and management qualities."
"Children at this school feel immensely well cared for. By the child's own admission, the school has changed his life beyond what he thought possible."
"Diversity and inclusion are welcomed and encouraged by the staff, and difference is celebrated."
"They systematically go above and beyond expectations to get the very best out of the children."
"The designated safeguarding lead has exceptional oversight of the systems to record and manage safeguarding concerns."
"Both the residential manager and the deputy residential manager are fully immersed in the children's care. They have the children's interests at the centre of all their practices."
For more information on the continued links between Boarding and School please see the Gretton School Statement of Purpose (pdf)