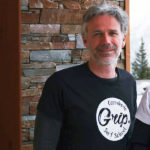 By Ian Callan, founder of Go Beyond Holidays www.gobeyondholidays.com
---
In March, Go Beyond took a group of 11 guests and five staff on a supported tour of Morocco. 
The guests had various support needs, from learning differences to a wheelchair user.
Marvellous Marrakesh
Our trip was organised and supported by Morocco Accessible Travel Consultants and began in Marrakesh.  We spent two days there, visiting famous landmarks such as the Kutubiyya Mosque and surrounding gardens, Jemaa el Fnaa square and Majorelle Gardens.
From Marrakesh, we travelled to the Hollywood of Morocco, Ouarzazate.  Here we spent some time in the Atlas film studios, where scenes from films such as Gladiator, The Mummy and Kingdom of Heaven have been filmed, not forgetting some scenes from the TV series Game of Thrones.
Experiencing the Sahara desert
We, with our local guides and drivers, travelled on to the Sahara desert and camped in the desert under the most beautiful starry sky. The sound of local Berber musicians accompanied this amazing experience.
We had the opportunity to take a camel ride. The rides were adapted for wheelchair users, which meant no one missed out.
We visited a local family business that makes Argan oil, a beauty product traditionally made in Morocco.
Treated like royalty
Other stops on our tour were the Ourika Valley, Todra Gorge and Ait Ben Haddou.
We spent a lot of time just absorbing the landscape, with its sandstorms, people and various transportation (cars, horse and carriage, mule, scooter, three-wheeled Tuk Tuk) from our minibus as we travelled from West to East and back again.
Our hotels were one of the many highlights of our tour: we were treated like royalty in every place.  The hotels were also very ornate, with traditional Berber and Moroccan interiors and were very grand.  Our cuisine was full of tajines and kebabs and even local Berber pizza.
The lasting memories for our group, against all these exotic backdrops and traditional culture, will probably be the times spent on the bus, talking, playing games and getting to know one another.  Relationships will always be at the heart of any journey.
---
A poem about the trip by Amelia, one of the Go Beyond guests
Morocco

Morocco is the queen of the deserts,

With camels enjoying the great expanse of land and cats at every turn,

Beautiful sunsets and views,

Life in Morocco is never boring,

Every day you see something new

From incredible gardens to the wilderness of the desert and gorges.

Having new experiences and making new friendships,

Laughing and joking around,

Finding your true self and letting your many walls crumble

Life in Morocco is always an adventure

Life in Morocco is like no other

Life in Morocco is full of sun

Life in Morocco is full of fun and joy

An experience in Morocco is life altering

An experience of a lifetime

Never in a million years did I think I would be brave enough to go on holiday with a bunch of amazing people I had never met before,

It has made me believe that I can do anything I put my mind to,

Hopefully I will enjoy more experiences such as these

Through all the ups and downs I have realised I can finally accept change,

I am never going to forget this feeling and the life changing memories that come with it,

Life changing memories,

Life changing memories.