Big Bear Bespoke Education Ltd has been at the forefront of dealing with anxiety, particularly that associated with Autistic Spectrum Disorder, for more than eight years and, unusually, caters for ages three to adult.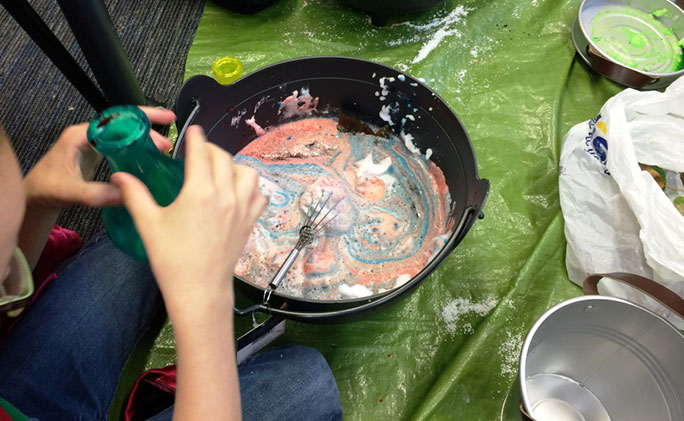 Anxiety recovery
What is less known is their involvement with research projects and innovative approaches towards anxiety recovery, including their roots in Nordic therapies.
The company is well known for supporting good causes, and is currently the corporate sponsors of two major charities: World Vision (specifically sponsoring a project in Uganda around research into Child Friendly Spaces), and Step By Step (a youth homelessness and mental health charity).
Three core projects
Through these charitable concerns, as well as research into their own interest projects, their practice is being continually informed. Three core projects this year include:
A research project into the barriers to young people with anxiety and ASD accessing online learning
An action campaign with young pop singer Abbey Moore into raising young people's voice around mental health issues
A research and development project into a new concept of physicality mindfulness
Nordic mindfulness
Nordic mindfulness and the sense of 'embedding oneself in nature' have been taken to a new level at Big Bear Bespoke Education Ltd and across all their associated services, such as Arun Court Mental Health Recovery School, with 'Physicality Mindfulness' becoming a lead therapeutic approach.
Therapeutic movement
Physicality Mindfulness combines research into the effects of physical activity or physical stimulation on the brain with psychotherapeutic approaches to movement, such as therapeutic dance, mindful walking, massage and yoga.
The overall aim is to use the neurotransmitters released during exercise, in combination with mindfulness, meditation and creativity, to create a positive self- image and a feeling of wellbeing.
The focus of such work is around embodiment and connection with the body as a vessel for mental wellbeing, rather than sports-style targets or body image – it is therefore particularly useful for social anxiety, body dysmorphia and those who have never got on well with physical education or sports.
Nurture Recovery
Nurture Recovery is another collective name for nurturing approaches which Big Bear Bespoke Education are offering to reduce anxiety, particularly the social anxiety associated with ASD.
This work is around nurturing and valuing the developing self through creative communication and a 'return' to fill in learning milestones that may have been missed.
Construction equipment used to generate discussion, arts mindfulness exercises using primary equipment, sensory messy play and activities that are super sensory are all used to return clients to a place of security from which a solutions-focused approach towards their fears and limitations can then be applied.
Both the above approaches are also quite frankly enormous FUN! And we all need a bit of that at the moment, don't we?
Find out more about Big Bear
Sessions of Physicality Mindfulness and Nurture Recovery via zoom or in person can be arranged online via www.bigbearbesspokeeducation.org  or by calling the main switchboard on 01483 892213.
Quote this Autism Eye article to get your first two sessions for FREE.