Following their record-breaking Cliffs Pavilion pantomime debut in Aladdin last year, Ashley Banjo and Diversity are back to star in this year's must-see show, Robin Hood and the Merry Men, and are joined by renowned musician, actor and comedian Kev Orkian.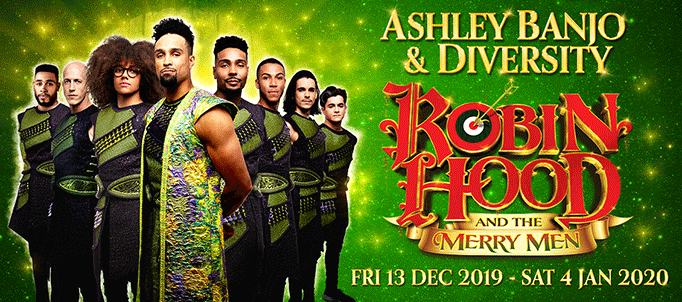 Enjoy the gravity-defying, dizzying dance routines of Britain's foremost street dance troupe as they lead the Sheriff of Nottingham a merry dance through Sherwood Forest, robbing from the rich to give to the poor.
Our relaxed performance is on 31 December at 11:00 am.
The relaxed performance is suitable for customers with learning difficulties, autistic spectrum disorder or anyone who may benefit from a more flexible theatre experience, and their carers.
Everyone is welcome, but there is a relaxed attitude to noise and movement and elements of the show will be adapted, dampening the sensory overload without compromising quality.